IglooDoors is the flagship product line of Coldroombuilder, a high-end manufacturer of cold room systems based in the European Union. Our high-quality product family we call Igloodoors is the result of constant development of our product line.
In addition to advanced engineering, the most important accessory of a cold room is a door with perfect sealing and insulation. By installing the suitable cold room door, we not only save energy but create perfect conditions for error-free operation.

Constant product development based on customer feedback
Our production system is fully compliant with ISO9001: 2009 standard
CE marked products conform with European safety, healthy and environmental standards
Design approved by ÉMI (Építésügyi Minőségellenőrző Innovációs Nonprofit Kft.)
HACCP certification for application in the food industry
Features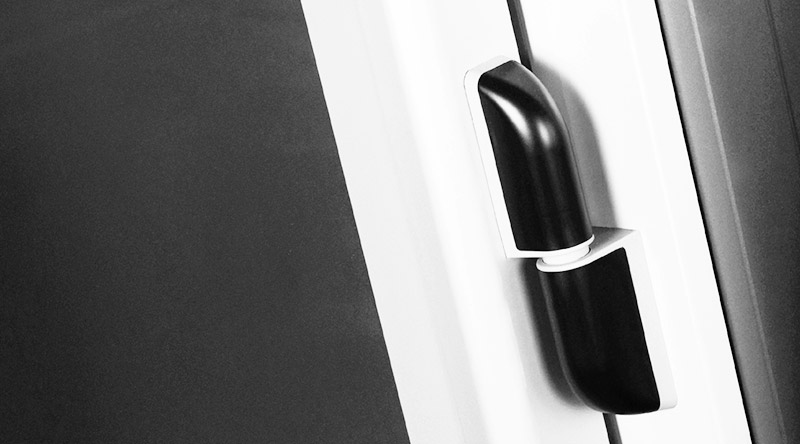 Heavy duty bulk door leaf
The main duty of a coldroom door is insulation while allowing easy and smooth access. Our cold storage doors perfectly satisfy these tasks in harmony. They are equipped with massive heavy duty bulk leafs, that enhance insulation. Furthermore, they are enforced with high quality aluminium edges for full protection. The doors withstand extreme physical stress, yet they are easy to open and close.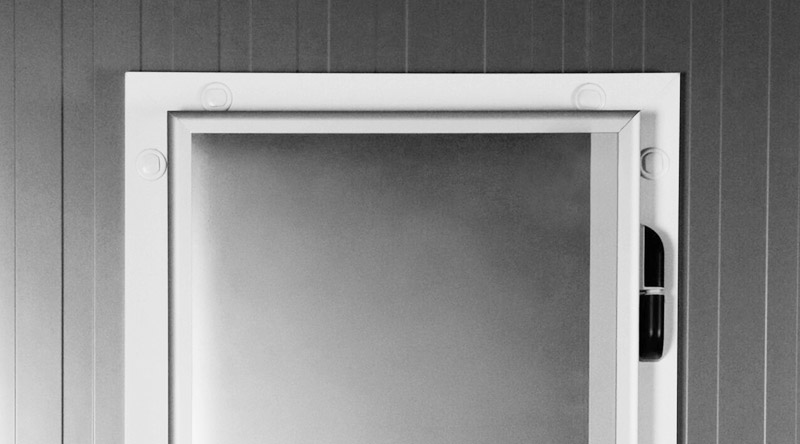 Heavy duty hinge
Igloodoors are secured with extremely reliable hinges with composite body and inner mechanics completely steel, that are therefore corrosion resistant. In order to achieve tight closure, we installed an uprising technology. With this, the door leaf is raised when being opened, hence friction with the floor is avoided. For the perfect fit, hinges can be adjusted in three directions.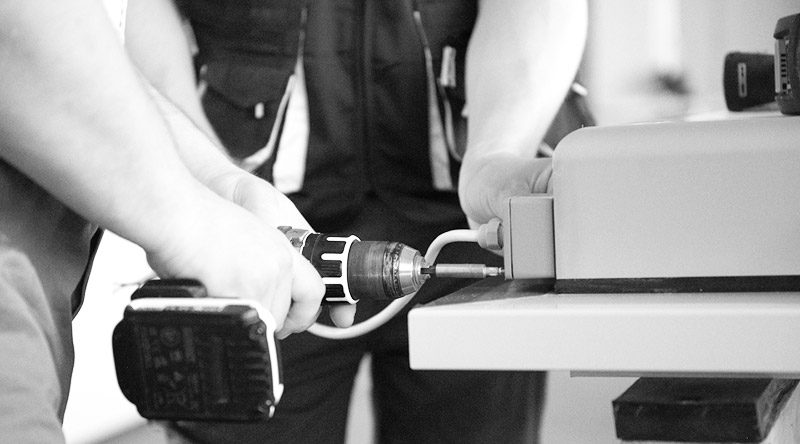 Easy to mount
Thanks to our company's significant experience in building coldrooms, we are aware of the nuances of this product. We know how an effective coldroom looks like, so we developed our doors to be easy to install. For the installation of Igloodoors you will not be in the need of a professional. It only requires minor expertise and can be done in less than an hour.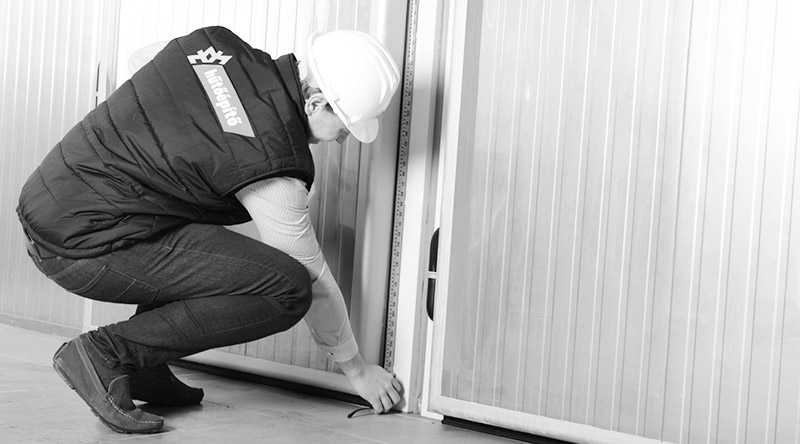 Custom sizes
Coldroombuilders is offering more than ten of standard sizes of each Igloodoors models. Should you however be in the need of a completely unique size, we are happy to comply. Furthermore, we offer the same delivery time of custom sized door as with standard sizes. Do not hesitate to approach us with your unique requests and we are happy to satisfy your needs.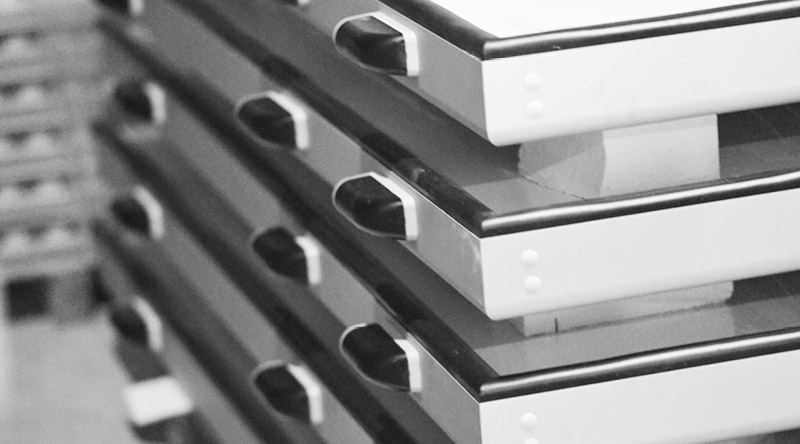 Premium quality EPDM sealings
Coldroombuilder is proud to use the best quality rubber sealings in its products. We are not satisfied with average solutions, so we set the goal to triple the lifetime of average rubber seals. As a result of this continuous consultation and efforts with our European supplier we were able to develop the best EPDM quality for the rubber sealings used in Igloodoors.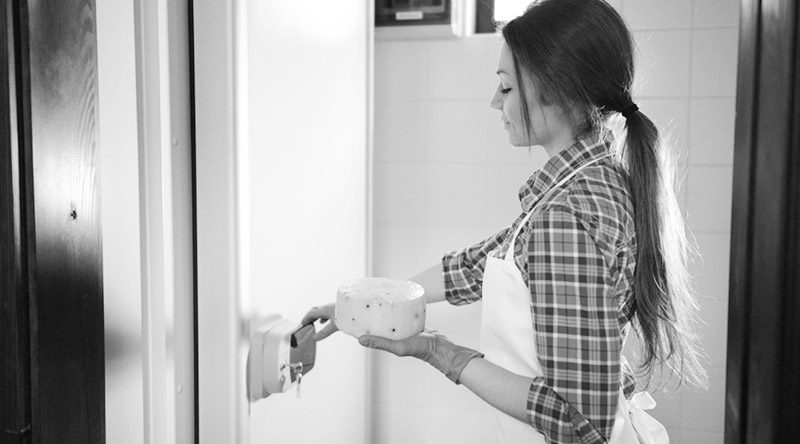 Designed for everyday use
Durability and utility is among our main goals when designing our products. According to an independent test facility, Igloodoors are durable to an over 50 000 cycles. We know the level of stress coldroom doors can be exposed to on a daily basis. In order to withstand all this, our Igloodoors provide mechanical resistance to vertical loads of 800 Newtons. For extended durability we install aluminium door edges.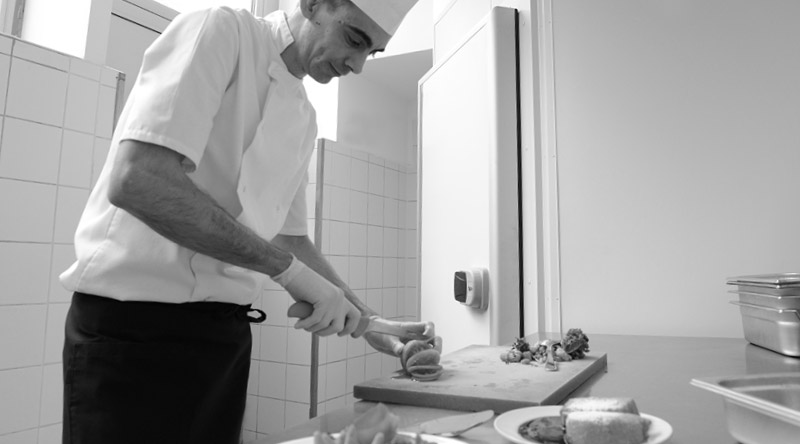 Fits to any wall constructions
We know coldrooms are not the same, so we designed our doors to fit any wall construction. Be it sandwich panels, built walls, plasterboards or corner joints, the thickness and material of your coldroom will not be an issue with Igloodoors. Our doors can be installed into walls ranging from 40 milimeters to even more than a meter wall thickness.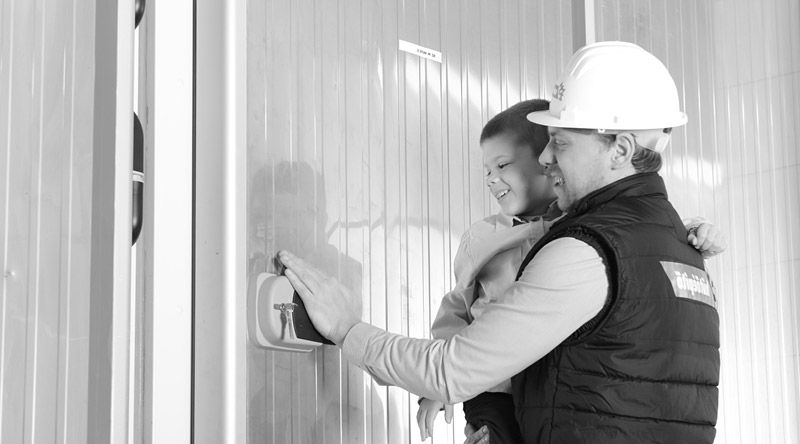 Complete safety
The safety of your employees is an important measure for us when designing our products. Igloodoors can always be opened from the inside. Therefore, it is impossible to lock someone in, even if the door is locked from the outside. We also offer security locks and include keys with our products.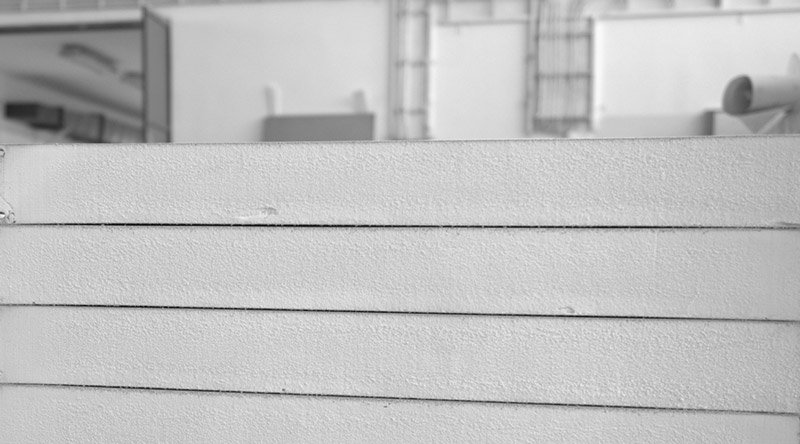 Premium isolation
Coldroombuilders apply solely the highest-quality materials so you can achieve the best results with our products. Isolation is a key issue with coldroom doors. With 42 kg/m3 PIR insulation core inside, we have chosen the perfect materials that allows us to maintain temperature.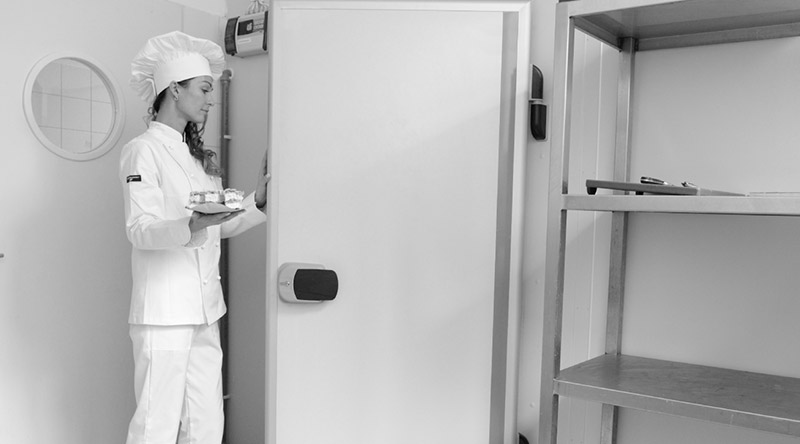 Standard coatings
For extended protection we ship our doors standard with coating. Galvanized steel panels are RAL9002 powder coated that adds a 25-micron extra thickness to door panels. Coating makes the door resistant to the damages during everyday usage. It also enables easy and quick cleaning. Before shipping protection foil is applied to the door so damages can be avoided during transportation.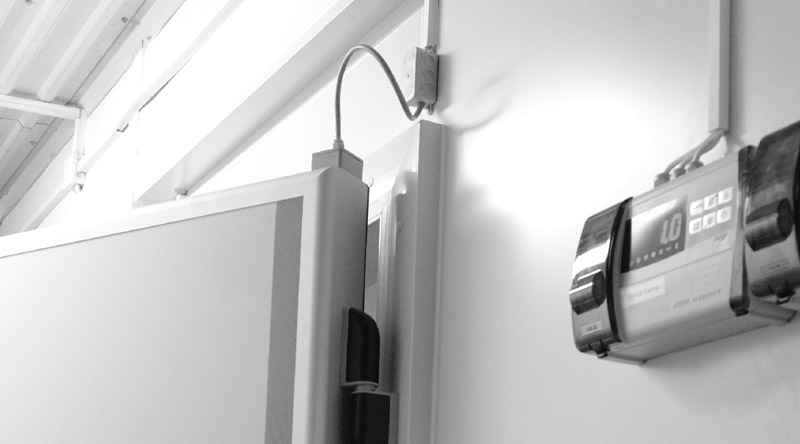 Self-regulated heating
We equip our doors with a self-regulating door leaf heating. Due to the significant temperature-difference between the inside and the outside of a coldroom, doors need to adjust, to avoid freezeouts and condensation. This technology helps you save on electricity bills about a hundred euros per door compared to conventional heating cables.
Hinged Cold Room Doors
Our hinged cold room doors come with reinforced rising hinges, that is easy to adjust in 3 directions. The standard leaf surface is a galvanized steel powder coated with RAL9002 artic white colour industrial paint. IDH60 and IDH80 doors are also available in double wing construction.
Available sizes
Our cold room door sizes need to fall between the maximum range of 1200mm in width and of 3000mm in height. The minimum range is of 500mm in width and of 500mm of height. Feel free to contact us about your special request without an additional charge.
Common sizes
Sliding Cold Storage Doors
Our sliding room doors are equipped with a heavy duty aluminium rail. Reinforced, big diameter ball bearings make sure the wheels turn smoothly. The door openers vary by door width. Up to 1300 mm composite fix openers are mounted. In the case of 1300+ mm sizes stainless steel lever handles are standard. The leaf surface is a galvanized steel powder coated with RAL9002 artic white color industrial paint.
Available sizes
Our cold room door sizes need to be between the maximum range of 2900mm in width and of 3500mm in height. The minimum range is of 700mm in width and of 1800mm of height. Feel free to contact us about your special request for no additional charge.
Common sizes
Options to choose
Natural Wood covers from Formica®
Meat railing versions
Motor driven opening
Built in window
Stainless steel hardware
Threshold
Downloads